The art of eating tapas
Posted by Dan Featherstone on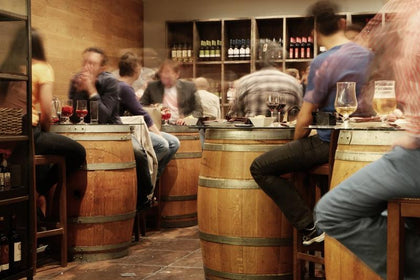 The Spanish have a knack for snacking. More than a quick bite of something on-the-go (trying not to throw crumbs down yourself – or is that just me?), snacking is an occasion. A social one at that. Not formal, not fancy but something to be enjoyed simply, at a leisurely pace, with a good drink and great friends.
Whether tapas started life as the result of a decree by King Alfonso X, as a way to prevent peasants drinking on an empty stomach, or simply as a ruse to keep customers in the bar for longer, 'tapeo' (the art of eating tapas) has become part of the fabric of life.
So, we raise a glass to 'tapeo' – at Made For Drink, we want to reinvigorate the art here in the UK. Let's get social in our snacking. Salud!
For social snacking tapas-style, try a case of our Chorizo Thins