Stockists
So, where can you buy these intensely delicious snacks?
The Crown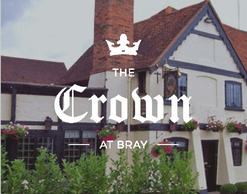 This is where it all began. Heston Blumenthal's The Crown was and still is my perfect pub and where our products belong, It feels like home for our business. It's warm, friendly and incredibly welcoming. The beer is always good and the food even better. More than our customer they are our friends and I love it there.
Waitrose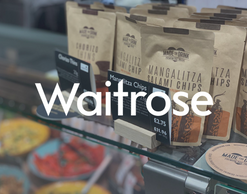 Waitrose was our first large Grocery store and we've been supplying their delis, wine bars and stores since June 2018. They supported us when others didn't know we existed and have given us a genuine platform that makes us accessible to millions of people across the UK. Add us to your basket today.
Rick Stein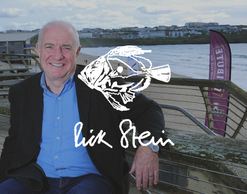 Imagine waking up the morning after launching your products to the world and receiving a note from Rick Stein to say how much he enjoyed them and could he get some samples. That's what happened to me in October 2016, and we've supplied Rick's Pub & Deli in Padstow ever since. It was an amazing moment and I have to pinch myself sometimes when I look back.
Fortnum & Mason
Fortnum's to me means family. Founded in 1707, it's one of the world's most famous food & drink establishments, a symbol of absolute quality and proudly holds the title, 'The Queen's Grocer'. They have backed us from the very beginning and I still get a hug from Esta whenever I pop in. It's an incredibly important place to me and a beautiful place to find & shop for our products.
Some of the other hotspots stocking our snacks
Can't find our snacks in your local hotspot?
Contact us
 and we'll point you in the right direction.